Welcome Peer Mediators!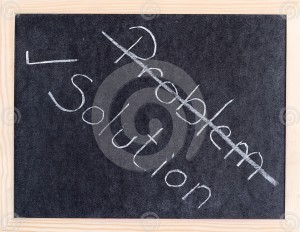 You've trained to be a Peer Mediator and you're looking to make it work in your school.
Do you know…
the Goals of Peer Mediation?
how to start your Peer Mediation Body?
what's happening this term?
about the Peer Mediation Newsletter- The Resolution?
the other Peer Mediation Schools?
Goals of Peer Mediation
Peer Mediation is a voluntary process in which a neutral/unbiased person- the Peer Mediator helps his/her peers resolve their conflicts by:
giving the disputants a chance to listen to each other's side of the problem
allowing the current situation to be resolved
providing a model of how to deal with future situations of conflict
My school has been trained to be Peer Mediators... Now what?
Step 1: Host your first meeting
Elect an executive

co-presidents (call meetings & ensure tasks are excuted)
secretary (keep meeting minutes)
treasurer (manages the group's finances- optional)

Decide on a meeting day and time
Find a willing person on staff (Teacher, Guidance Officer, Safety Officer etc.) to help you establish yourself in the school
Step 2: Your weekly meetings
Review topics covered in training
Plan ways to market selves to school- flyers, role plays, posters, hosting assemblies etc.
Practice mediation scenarios
Step 3: Host an information session with the staff
Ask the liaison staff person to help you organize this
Explain the benefits of having the group functioning in the school
Encourage them to designate an area in the school for you to conduct your meetings and sessions
Encourage them to refer matters to your
Invite them to sit in on your meetings
Step 4: Host an assembly
Use this as a means of introducing the group to the school and explaining its purpose
Step 5: Begin operating in your school. As Peer Mediators you will be expected to
Mediate minor conflicts
Raise your peer's awareness about anger and conflict management via lunchtime sessions/workshops, printed material and posters
Host regular assemblies
Our Peer Mediation Schools
Carapichima West Secondary School
Carapichima East Secondary School
Tableland High School
Roxborough Composite School
Goodwood High School
Barataria South Secondary School
El Dorado West Secondary School
Valencia High School
El Do Dorado East Secondary School
St. Francois Girls' High School
Couva West Secondary School
Remembers Families in Action is only a phone call and email away.