Welcome Peer Helpers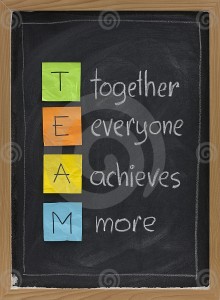 You've trained to be a Peer Helper and you're looking to make it work in your school.
Do you know…
your Roles & Responsibilities as a Peer Helper?
how to start your Peer Helping Body?
what's happening this term?
about the SOS Newsletter?
the other Peer Helping schools?
Don't forget to check out
Resources & Links
Youth Share
Roles & Responsibilities of a Peer Helper
The Peer Helper shall be responsible for promoting and displaying positive behaviour in all his/her interactions both within and outside of the school premises.
The Peer Helper shall be responsible for responsible for relaying information back to his/her class on a monthly basis on the topics presented during the course of his/her training.
The Peer Helper Body shall be responsible for putting on one awareness session/presentation per term on a topic of interest for the benefit of the entire population.
The Peer Helper should be able to identify the troubled student and may suggest avenues for assistance including the liaison staff person or outside agencies. S/he should not attempt to make any diagnosis or give advice that would lead the student to bring harm to himself of others.
The Peer Helper shall not disclose any information told to him/her in confidence to anyone else, except if the student is threatening serious physical harm to self, others or property. In this instance the Peer Helper must refer to the liaison staff person.
The Peer Helper Body should meet regularly outside of regular training to plan and discuss issues/concerns that may arise. Meeting minutes should be maintained.
The Peer Helper should not use his/her badge and/or position to wield power over any student. The badge is the property of the school and should be worn with dignity. Failure to live up to any of the above Roles or Responsibilities  will result in the confiscation of the badge and expulsion from the Peer Helper Body.
The Peer Helper must attend termly Saturday Follow-Ups hosted by Families in Action.
The Peer Helping Body must submit a report in writing of their undertakings to Families in Action at the end of every academic year.
My school trained Peer Helpers... Now what?
Step 1: Host your first meeting
Elect an executive

co-presidents (call meetings & ensure tasks are executed)
secretary (keep meeting minutes)
treasurer (manages the group's finances-optional)

Decide on a meeting day and time
Find a willing person on staff (Teacher, Guidance Officer, Safety Officer etc.) to help you establish yourself in the school
Step 2: Your weekly meetings
Review topics covered in training
Plan ways to market selves to school- flyers, role plays, posters, hosting assemblies etc.
practice mediation scenarios
Step 3: Host an information session with the staff
Ask the liaison staff person to help you organize this
Explain the benefits of having the group functioning in the school
Encourage them to designate an area in the school for you to conduct your meetings and sessions
Encourage them to refer matters to you
Invite them to sit in on your meetings
Step 4: Host an assembly
Use this as a means of introducing the group to the school and explaining its purpose
Step 5: Begin operating in your school.
As Peer Helpers you will be expected to:
Fulfill all Roles & Responsibilities
Remember Families in Action is only a phone call and email away.
Current Peer Helping Schools
Bishop Anstey High School
Brazil High School
Coryal High School
Holy Faith Conven, Couva
Mayaro Composite School
Naparima Boys' College
Naparima Girls' High School
Point Fortin West Secondary School
St. Augustine Girls' High School
St. Augustine Secondary School