What is an EAP?
Families In Action (FIA) has been involved in providing Employee Assistance Programme (EAP) services to several companies throughout Trinidad and Tobago since 1991. We have the experience and the expertise to set up and operate such a programme for your company. You will find below, the answers to many of the questions you may want to ask about an Employee Assistance Programme.

What exactly are EAPs?

Employee Assistance Programmes or EAPs are work-based programmes designed to improve organisational performance through the provision of structured management/workplace and employee support services. Through a confidential and professional framework it is intended to help employees deal with personal concerns or issues that may adversely impact their job performance, health and well-being. Employee Assistance Programmes also provide training for supervisors/managers in identifying and supporting employees whose work performance may be impaired by personal, socio-economic or family problems.

Why an EAP?

A large number of persons experience personal challenges, which affect their personal lives, their families and eventually their job performance. When these problems begin to affect performance on the job, they become the direct concern of the Company since they may lead to problems such as poor quality output from such employees, increased risk of accidents and workplace conflicts, poor corporate decisions – ultimately a negative effect on the company's overall productivity and profits.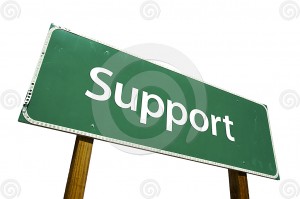 Organisational Support
It is imperative that companies acquaint themselves with the organisational support, which can be provided by EAPs, such as:
Identifying and bringing to the attention of management, trends, issues and needed services in the workplace
Promoting wellness programmes
Educating employees about lifestyle risks
Assisting with behaviour risk management
Dealing with critical incidents in the workplace
Acting in a consultative capacity to management in situations such as retrenchment, voluntary separation, organisational restructuring, etc.
Employee Support
In addition to meeting the needs of the organisation, EAPs also provide support to employees and their dependents through confidential counselling, referral and follow-up care. The result would be an employee whose problem has been resolved and who feels empowered, whose self-esteem and confidence have improved and who is now motivated to work and produce for a company that has demonstrated that it cares.
From this investment, the Company ultimately benefits. Bearing in mind that an employer's most valuable resource is its human resource, it is no small wonder that companies are now investing in EAPs in order to maintain the mental, physical and emotional well being of employees.